Michael Fuchigami
I'm A Teacher,
Entrepreneur, and
Student Mental Health Advocate.
How do you turn the worst moment of your life into the best moment?
I'm not sure. But I'm writing my story with the hope that it helps someone else.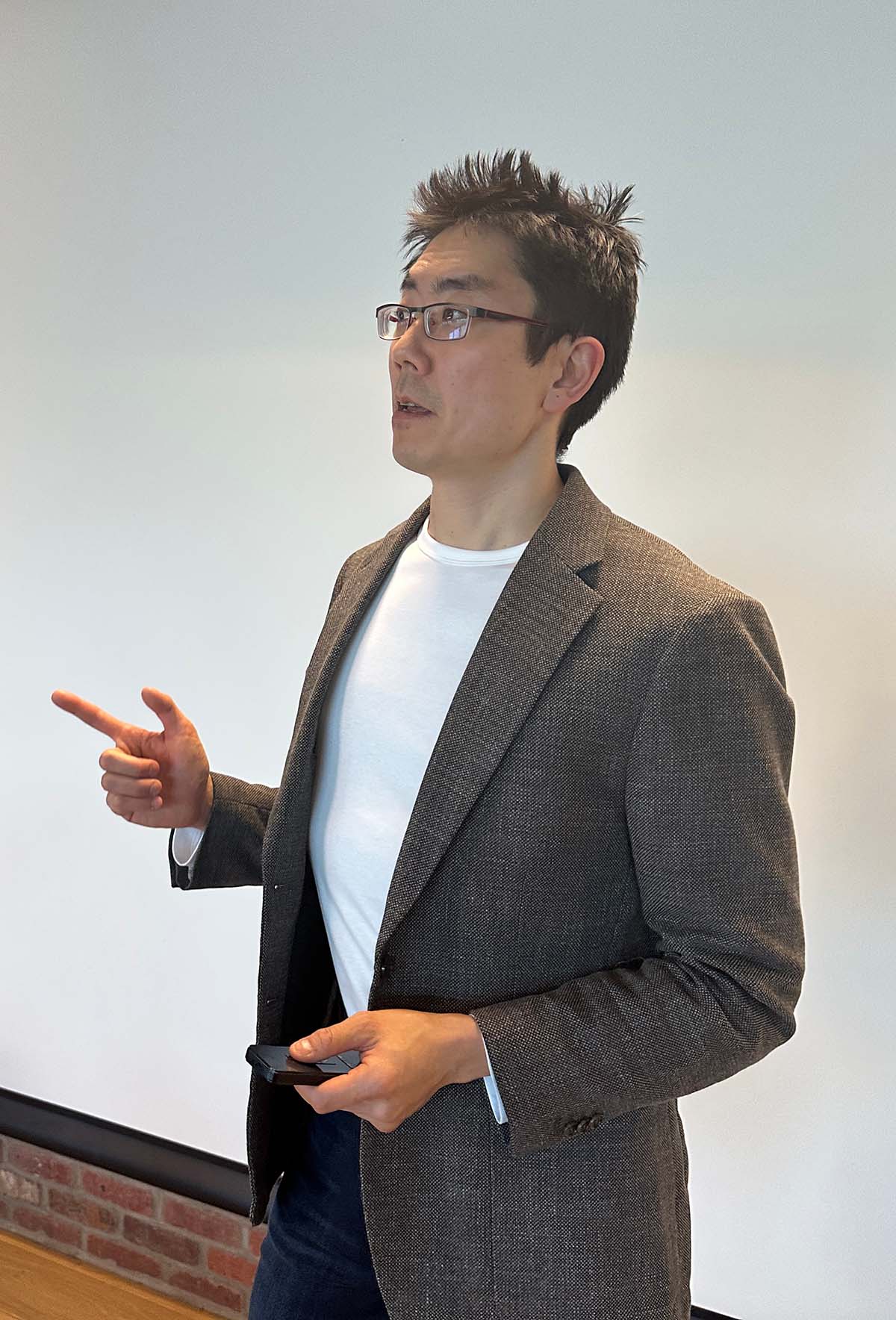 21st Century Learning
The world has changed. Have we changed the way we learn and teach?
Hello ChatGPT, our robot friend. (ChatGPT Lesson)
about me
I used to teach Grade 8 in Ottawa, Canada.
Then, I had a mental health crisis because of something that happened to me at school.
Now I'm trying to figure out how to turn the worst moment of my life into the best moment.
Educator
I taught Middle School for 14 years. Now I create 21st Century Learning Resources
Entrpreneur
I help TEACHERpreneurs and SOLOpreneurs with personal development and financial freedom
Mental Health Advocate
I share my story so other people know they are not alone. I help the world become a better place through active citizenship and critical thinking.
From Classroom Educator to Internet Entrepreneur, Michael Fuchigami is transforming lives with a following that's rapidly growing in the digital education space. Using his passion for teaching, he has channelled his experience into entrepreneurial adventure selling on TPT, the leading marketplace where educators can sell and share their resources.
With a goal to reshape narratives and improve lives, Michael's gripping journey from mental health crisis to innovative internet entrepreneur is captivating audiences, reflected in the increasing traction of his websites and digital products. Through insightful online platforms such as SEOT Mindset and Educircles, he delivers impactful resources that foster grit, tenacity, and resilience.
Using his struggle as a stepping stone, Michael has taken control of his life, empowering others to do the same. He has proven that career setbacks can be the catalyst to new and fulfilling pathways, ultimately leading to success and growth. A former classroom teacher turned digital educator, Michael is on a mission to make a difference, aiming to donate a significant portion of his earnings to mental health organizations for students.
With a compelling personal brand and an inspiring mission, Michael Fuchigami is an emerging internet entrepreneur championing the cause of mental health and personal growth through strategic digital platforms. His journey serves as a testament to resilience and the power of positive transformation, making him a name to watch in the realm of digital education and entrepreneurship.
Influencers That Make a Difference
You are the average of the 5 people you hang out with the most.
Who do you hang out with?
Media Shapes Mindset
Who do you follow?
Making the world a better place has always been extremely important to Mike.
From The Better World Project to SEOT Mindset.
Active Citizenship
Critical Thinking
Growth Mindset
rewriting my story
This is how I'm rewriting my story to become a better me.
How are you going to rewrite your story to become a better you?
My mental health crisis does NOT end in tragedy.
I had a mental health crisis when I was a Grade 8 Teacher at Longfields Davidson Heights Secondary School (OCDSB) here in Ottawa.
As a result of what happened at school, I am no longer fit to teach in the classroom. But, my story doesn't end here.
My mental health crisis doesn't end in tragedy. You won't read about me in the newspapers. (Wait… are there still newspapers? Scratch that. You won't see me on your news feed…)
I am choosing to write my own narrative and choose my own path.
How to keep going when life sucks: Water the grass. And, #GetLoud.
Sometimes, life sucks.
You're depressed. Or, you're sad. Or, you're just off your game. I get it.
Call it what you will, but the bottom line is you're stuck. And life sucks. The grass always seems greener on the other side.
But, actually, if you think about it, the grass is greener where you water it. It makes sense, though, doesn't it?
Pretend the grass is a metaphor: You're in a funk and you've got a bunch of brown grass slowly dying on your front lawn. What do you do about it?
(Oh, and your neighbour has that beautiful picture-perfect lawn. The green on their lawn is from actual grass, not weeds.)
How to be happy: Choose (your) Struggle
Today, April 3, 2019, is the one-year anniversary of the beginning of the end of my teaching career, and the beginning of the next phase of my life.
Last year, I was angry. And hurt. And depressed.
I think Mark Manson would say that I need to say "fuck it" and to practice his subtle art of not giving a fuck. I haven't mastered his shock factor zen, yet, but I'm working on it.
Today, I'm still in a mental health crisis, but I've also chosen a different set of problems to deal with. Out of the frying pan and into the fire, as it were, but I do like campfires. Fond memories of scouting days and toasty marshmallows…
How to persevere when you lose your job: 5 strategies
How do you persevere if you lose your job? Change your perspective and think of this as an opportunity to re-invent yourself?
Have you ever thought about what would happen if you lost your job? Or what if a major traumatic event happened in your life and, through no fault of your own, you can't work anymore?
What would you do? What would it feel like? How do you find the will to keep going?
Ottawa Teacher diagnosed with major depression. What happens next?
Don't be ashamed of your Mental Health story. It will inspire others.
Today is an epic day. I was diagnosed by a psychiatrist with major situational depression.
Apparently, insurance companies really like this code because it's clear cut for coverage.
But, that doesn't matter as I've already resigned from my Grade 8 teaching job at Longfields Davidson Heights in Ottawa, Ontario. (24 days ago, in fact.)
Grit, Tenacity, Resilience: Change your story
How do you turn the worst moment of your life into the best?
I don't know. We're only at the beginning of the adventure. But, I think that's the key to eternal happiness.
This is the story of how a Grade 8 teacher goes from thriving in the classroom to quitting the profession entirely in a matter of months.
Day One: Today is the first day…
Mike Fuchigami quit his teaching job to become a web entrepreneur.
He has no job, no paycheck, and a big hole in his savings account.
But, he has 3 goals: make the world a better place, donate 10% of online income to mental health charities, and to make a million dollars online.